Ridgewood Sun Club
For Visiting Opportunities Follow Day Visitor
Welcome
Ridgewood is a small friendly place where members and visitors come to relax, sun bathe and be active outdoors without clothes. We have a club house, splash pool, games courts and other facilities. The club is purely for naturists, and is located near Clevedon in North Somerset.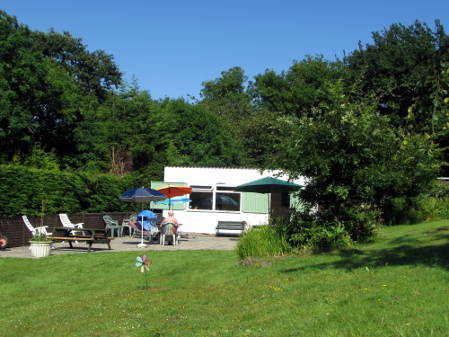 On an open day we welcome visiting couples, friends attending together and single members of British Naturism. If this is your first time visiting a naturist club, please make it known, since there is an area occasionally shared with campers where you may prefer to settle first, away from the crowd.
Being situated close to the M5 motorway you will expect to hear passing traffic, this doesn't bother most people and can sound like being by the sea.
Ridgewood solely exists for the shared enjoyment of non-sexual social nudity. Everyone is expected to act appropriately and have respect for one another. NO photography is permitted without permission.
Come and experience the true sense of freedom surrounded by woodland and wildlife. Please bear in mind that the washroom facilities are only accessible down steps and the grounds are uneven.
How to become a naturist and set yourself free!
Membership enquiries invited.
BN Member
2014 - 60th year
Site last updated: 22 August 2015