Ridgewood Sun Club
TO RECEIVE VISITING OPPORTUNITIES VIA EMAIL FOLLOW DAY VISITOR
Welcome
Ridgewood is a small friendly place where members and visitors come to relax, sun bathe and be active outdoors without clothes. We have a club house, splash pool, games courts and other facilities. The club is purely for naturists, and is located near Clevedon in North Somerset.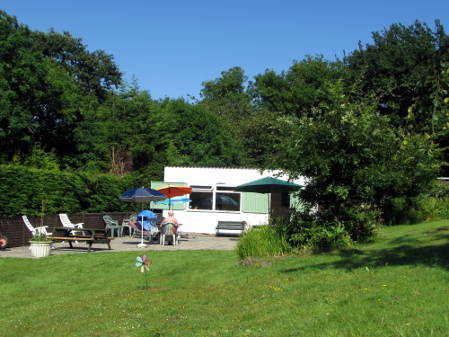 British Naturism members are assured of a warm welcome. If you are new to naturism, please make it known, since there is an area shared with campers where you can be more alone should you wish.
Being situated close to the M5 motorway, you will expect to hear traffic noise. This doesn't bother most of our members since they have become accustomed to it.
The club takes a common sense attitude as to when it is acceptable for the need to wear clothes. Members and visitors are expected to act appropriately and have respect for one another. NO photography is permitted without permission.
Come and experience the feeling of being naked surrounded by woodland and wildlife.
Membership enquiries invited.
BN Member
2014 is our 60th year
Site last updated: 03 June 2014